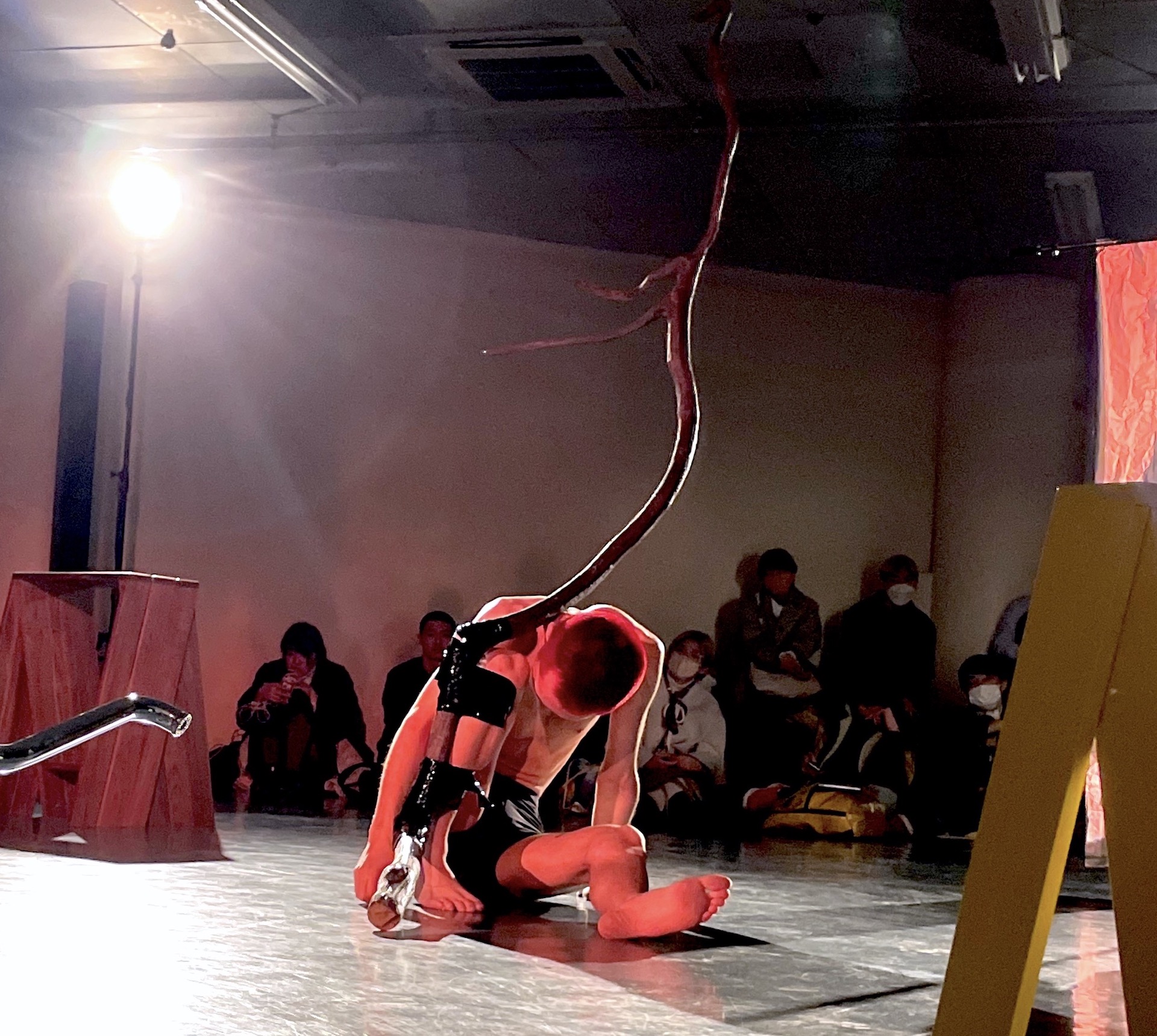 A Garden of Prosthesis
2022-
この庭では、人工物、自然物、肉体が等価に存在し、「庭師」たちによってそれぞれが互いに"接木"され、侵犯し合う。それぞれのオブジェクトは、互いが互いを義肢とし、やがて人間さえも植物や機械の義肢となることで、オブジェクト同士の関係は氾濫し、この人間社会において定義づけられた機能や存在意義を逸脱した可能性のキメラとして癒着する。そして、それらが矛盾しながら調整しあうことで共存し、その庭は造られ続ける。
In this garden, artifacts, natural objects, and bodies exist in equal measure, each "grafted" onto the other by the "gardeners" and invading each other. Each object becomes a prosthesis for the other, and eventually, even human beings become prostheses for plants and machines. And as these objects coexist by contradicting and adjusting to each other, the garden continues to be created.
パフォーマンス「A Garden of Prosthesis」
Performance "A Garden of Prosthesis"
このパフォーマンスでは、植物、家電製品、肉体、日用品などのオブジェクトを「庭師」という存在たちが、それぞれに「接木」し、「注射器が刺さったオレンジ」や「人間掃除機」といった、この社会における定義から逃れるようなキメラの生成を試み、全体のバランスを確かめるように配置することで、観客の前に「庭」を制作するということを行った。また、「庭」の生成のバックグラウンドでは、chatGPTが生成したそれぞれのオブジェクトについての定義を合成音声で再生した。最初は、「ロープとはなんですか?」などの質問について一般的な答えを生成するが、「注射器が刺さったオレンジとはなんですか?」と庭師によるキメラについて質問されると、「注射器が刺さったオレンジとは医療用の人工人体として開発されたもので…」などと出鱈目な答えを生成し始める。庭のオブジェクトがカオスになっていくと同時にAIの定義も混乱していくのである。そして、最後は、「人間樹木」となった花形を庭師たちが、土に埋め、「庭」の制作を終える。
In this performance, objects such as plants, household appliances, physical bodies, and daily necessities were "grafted" onto each other by "gardener" beings, attempting to create chimeras that escape definition in this society, such as "an orange with a syringe stuck in it" and "a human vacuum cleaner," and to check the balance of the whole By arranging them in such a way as to check the balance of the whole, the artist created a "garden" in front of the audience. In the background of the generation of the "garden," a synthetic voice played the definitions for each object generated by chatGPT. Initially, the voice asked, "What is a rope?" and other questions, but then it would generate general answers to questions such as "What is an orange with a syringe stuck in it?" the gardener begins to generate a bullshit answer such as, "An orange with a syringe in it was developed as an artificial human body for medical use..." and so on. As the objects in the garden become chaotic, the definition of AI becomes confusing at the same time. Finally, the gardeners bury Hanagata, now a "human tree," in the earth to finish the creation of the "garden.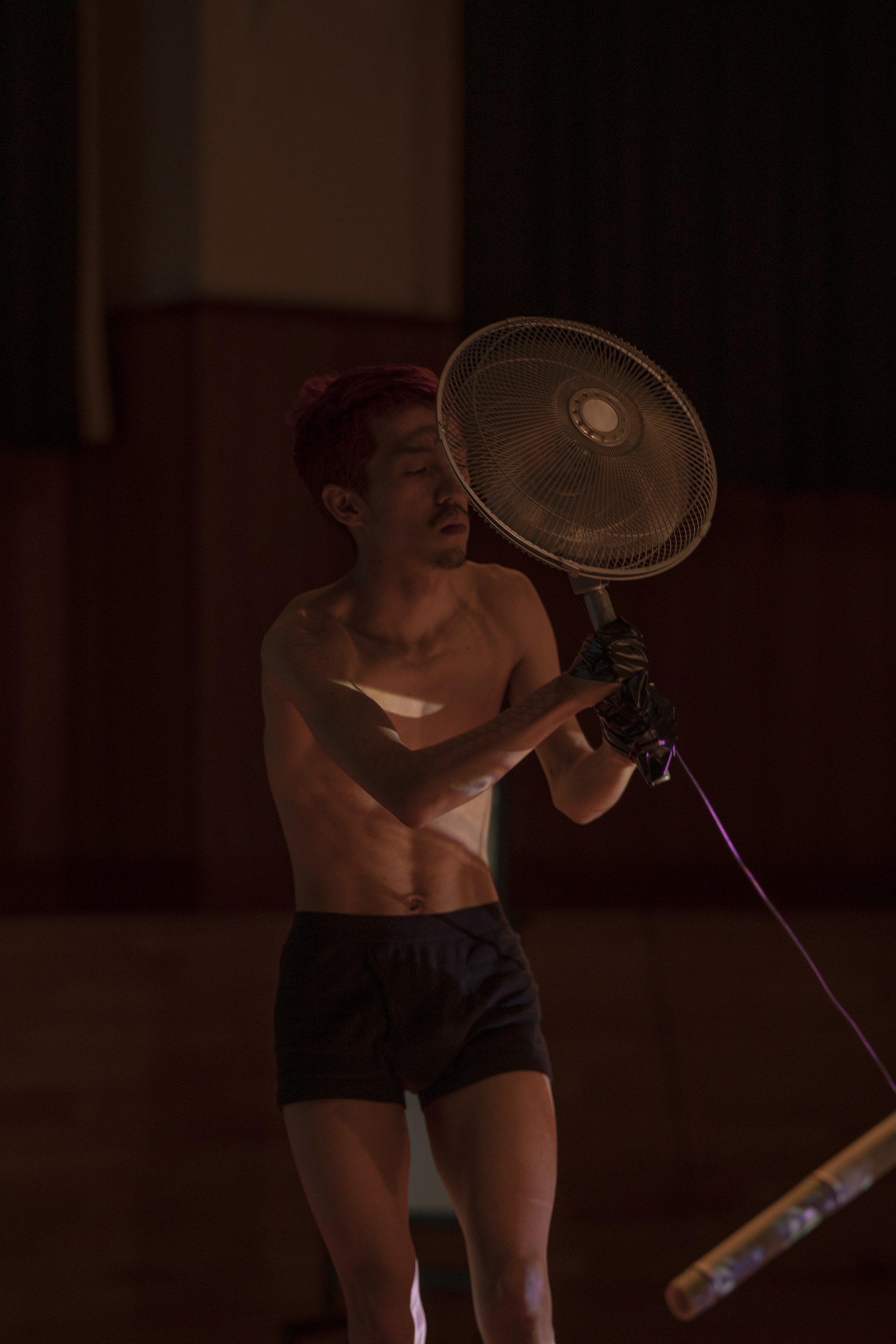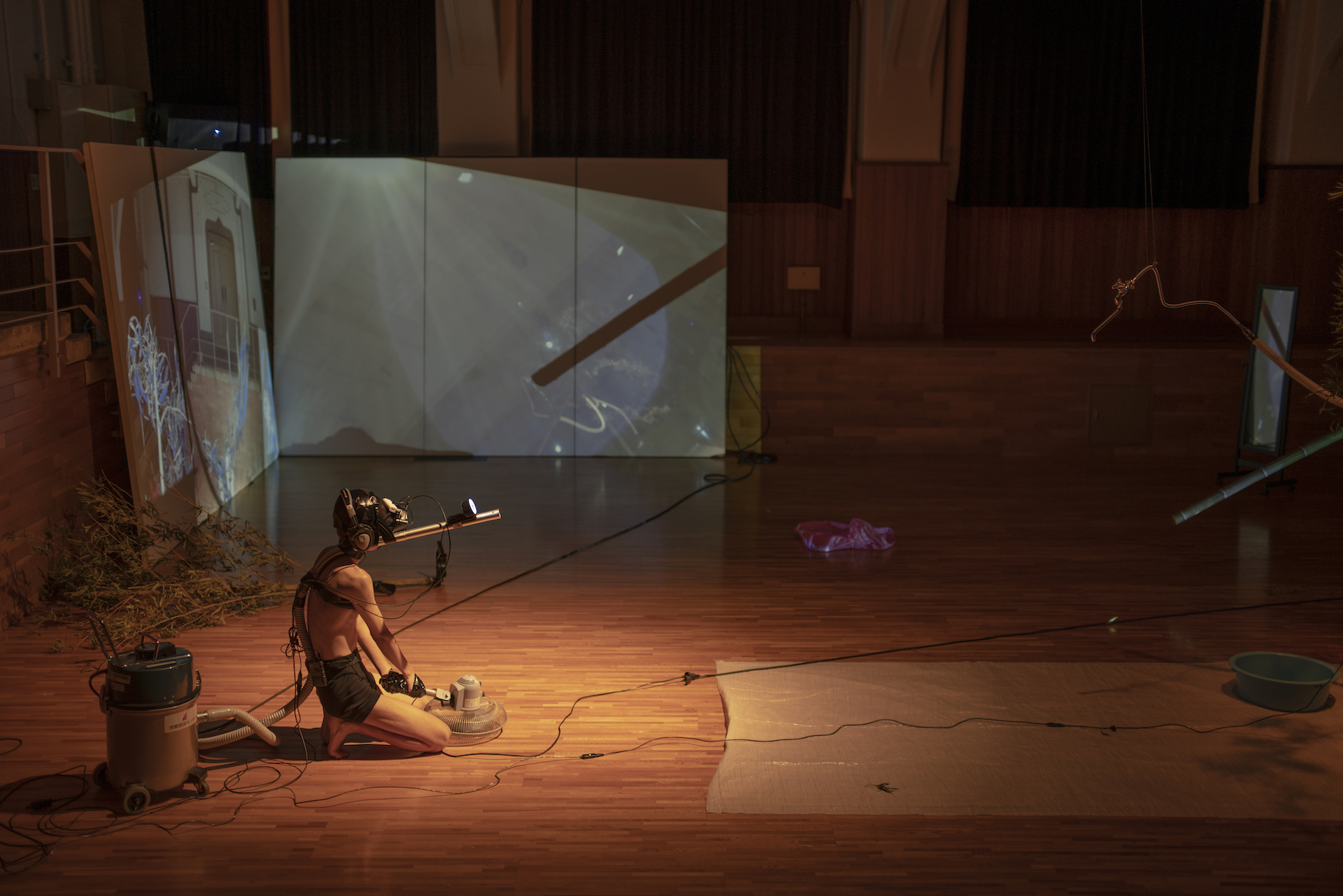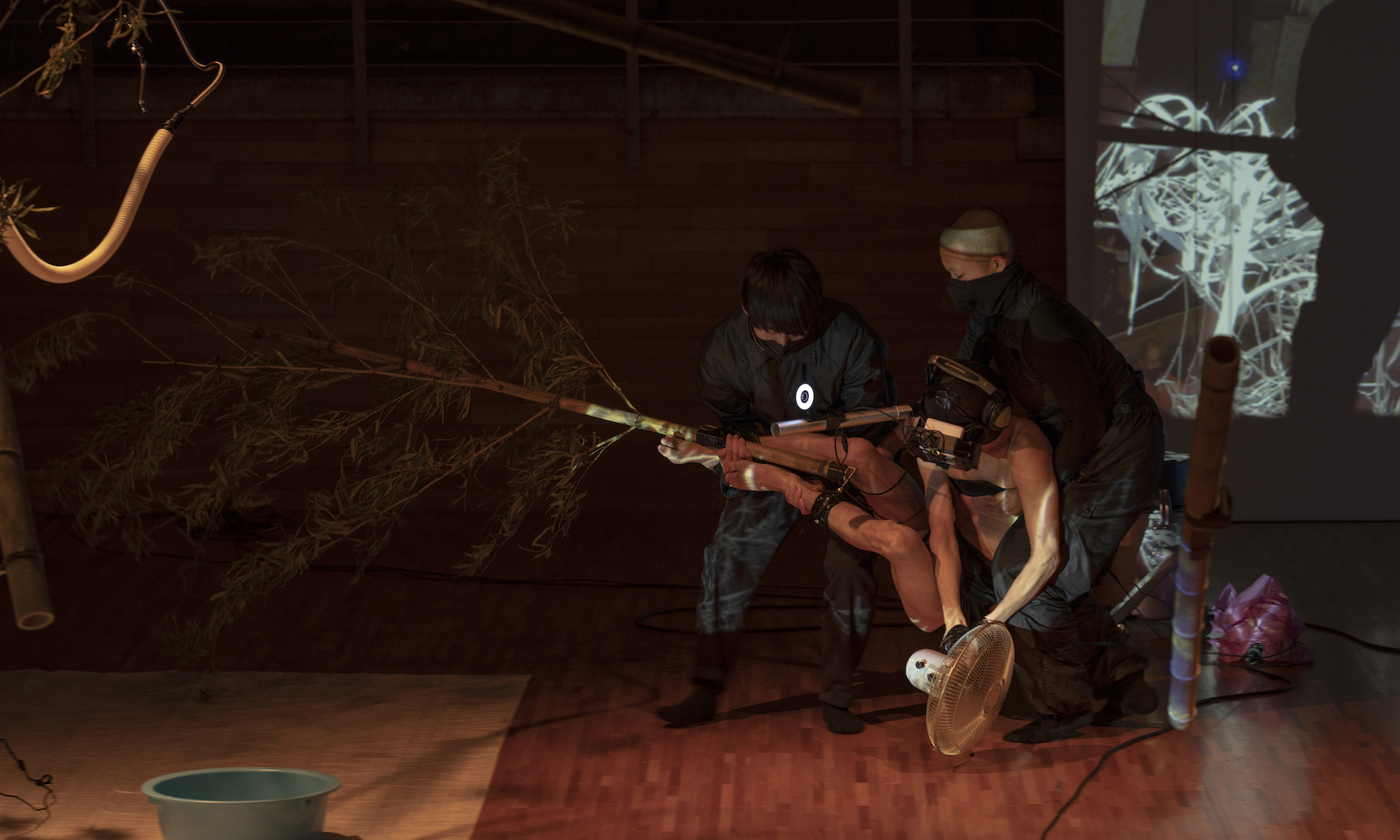 アーティストインレジデンス成果発表(京都芸術センター), 2022年10月29日
Artist-In-Residence Presentation Performance, Kyoto Art Center, 29th Oct 2022
Photography: Kenryou GU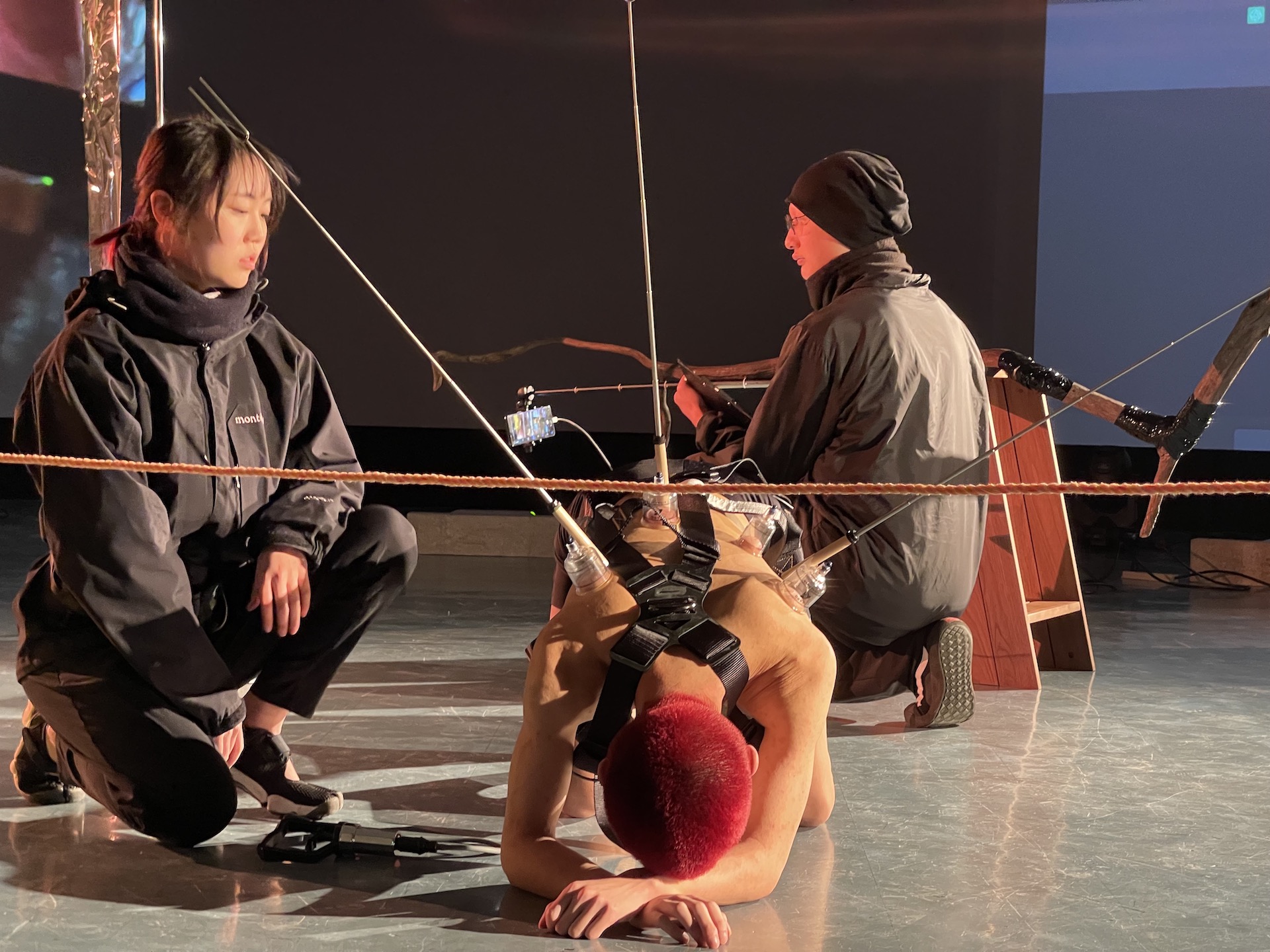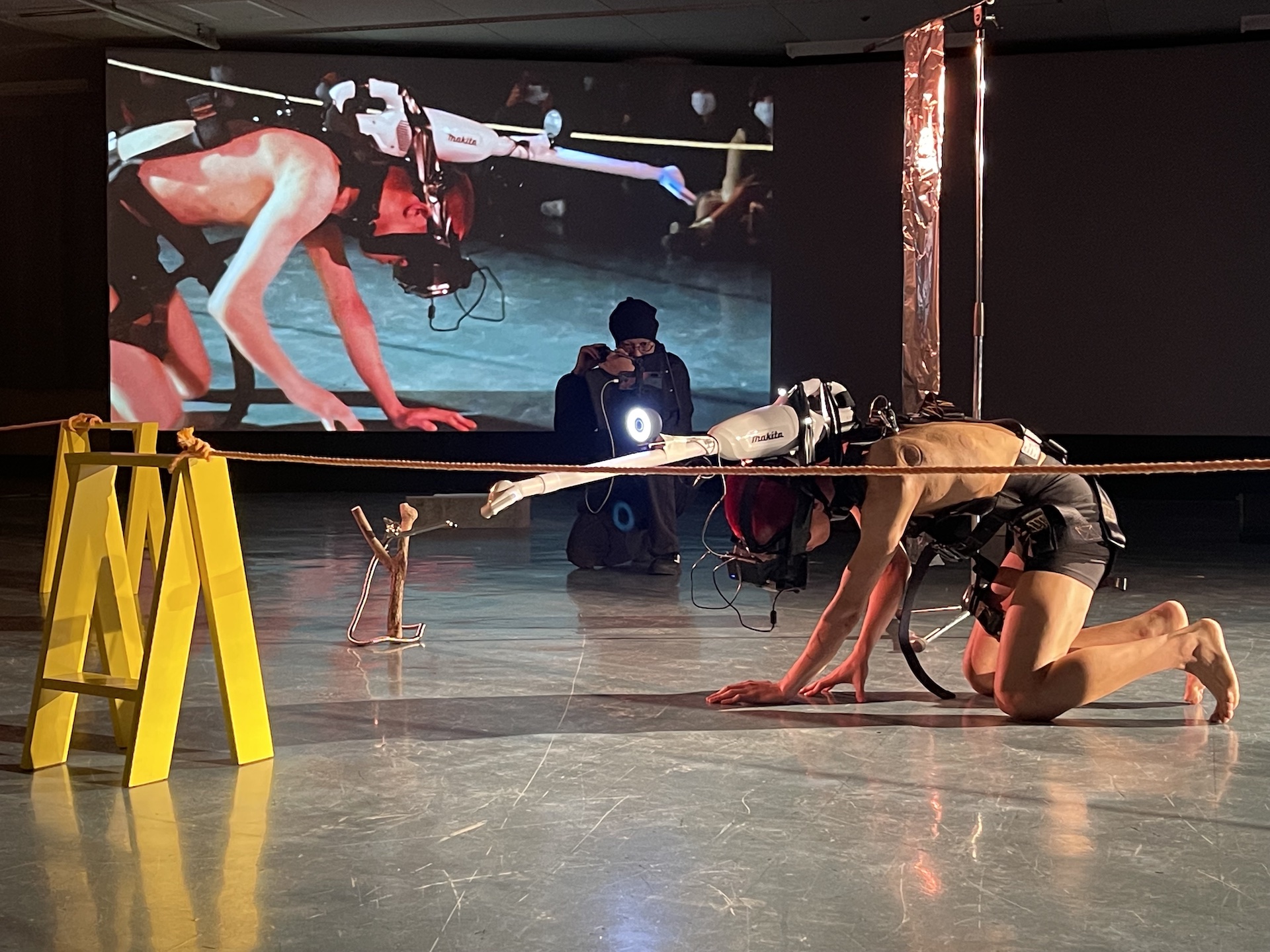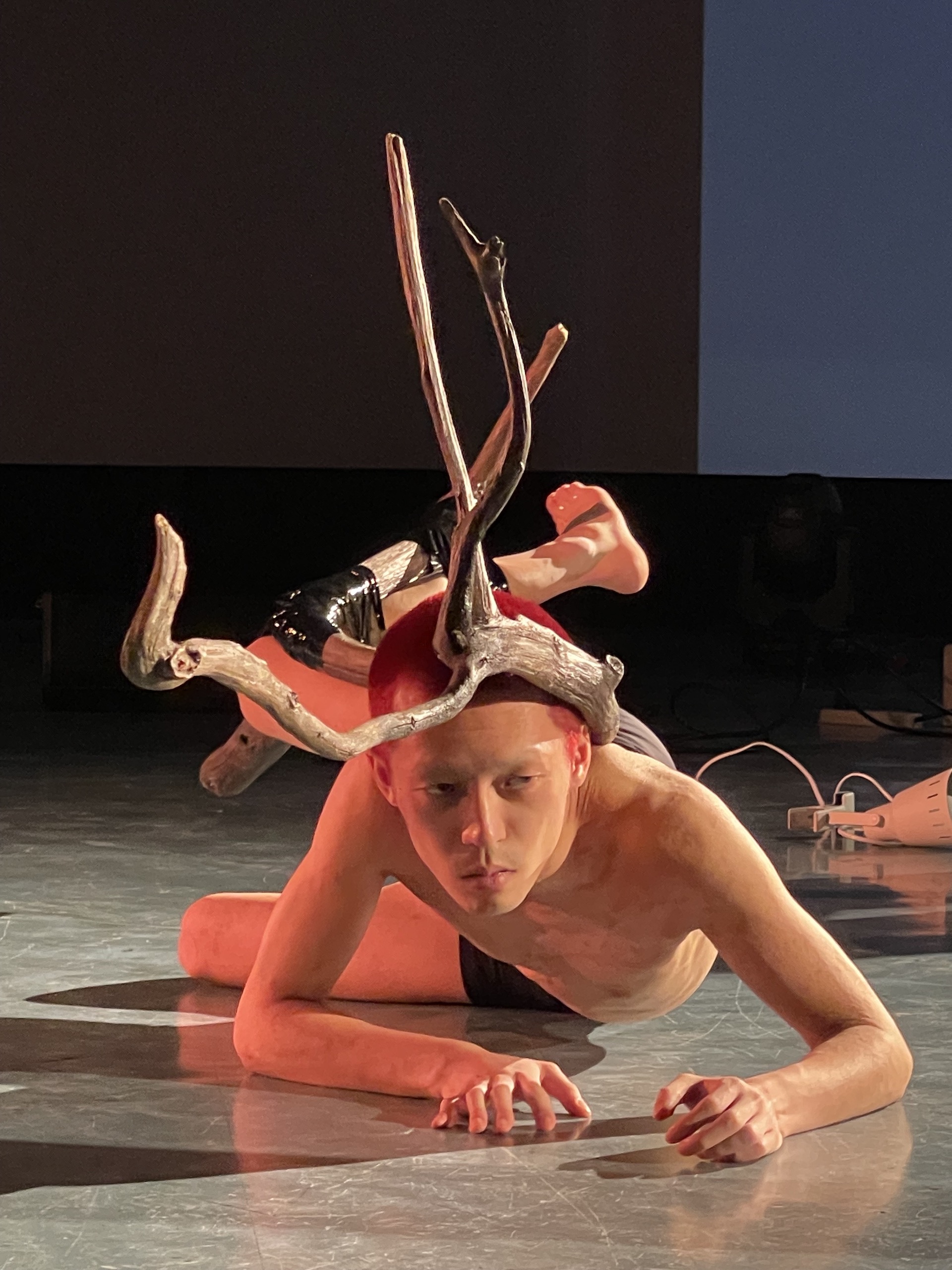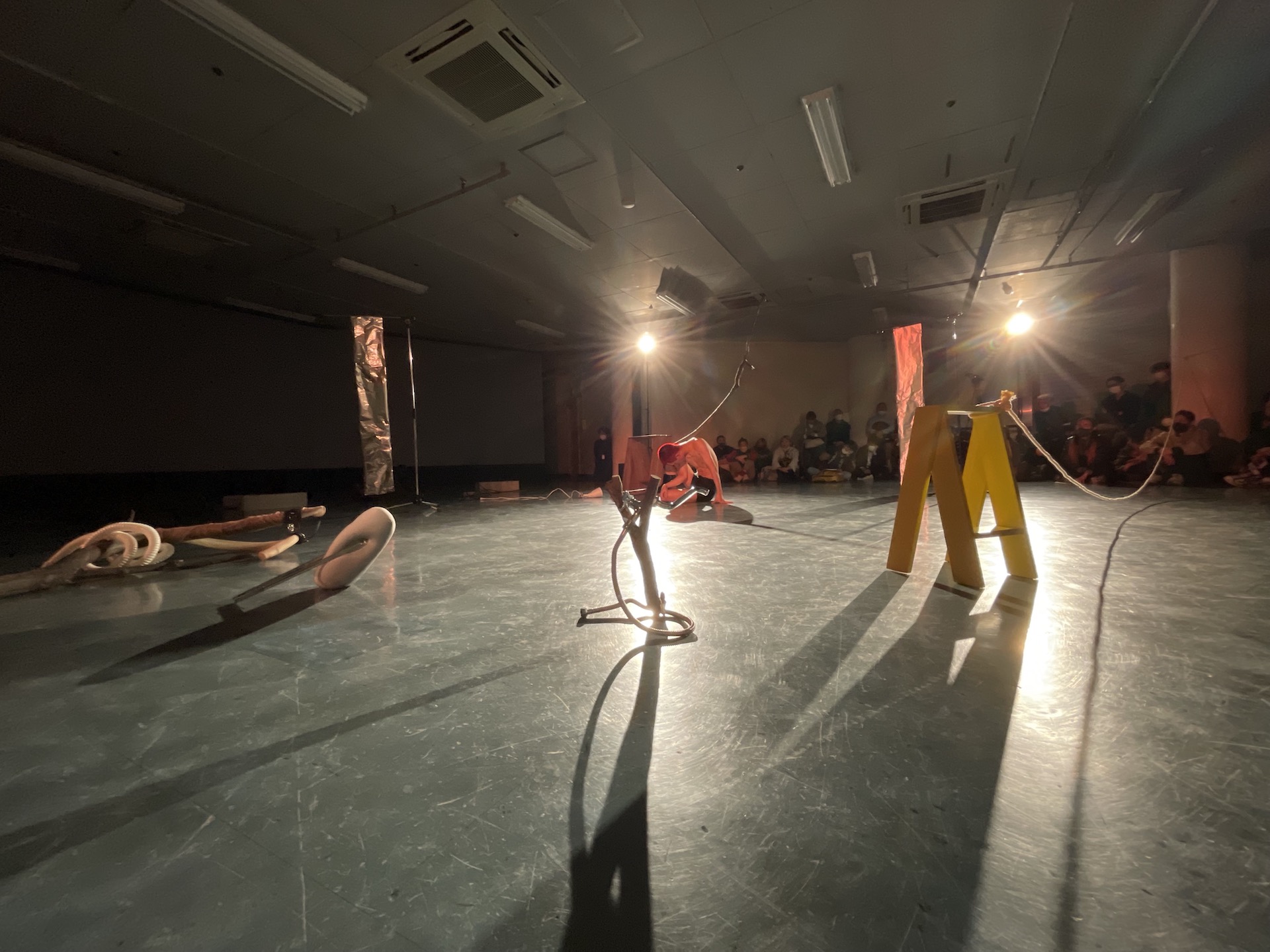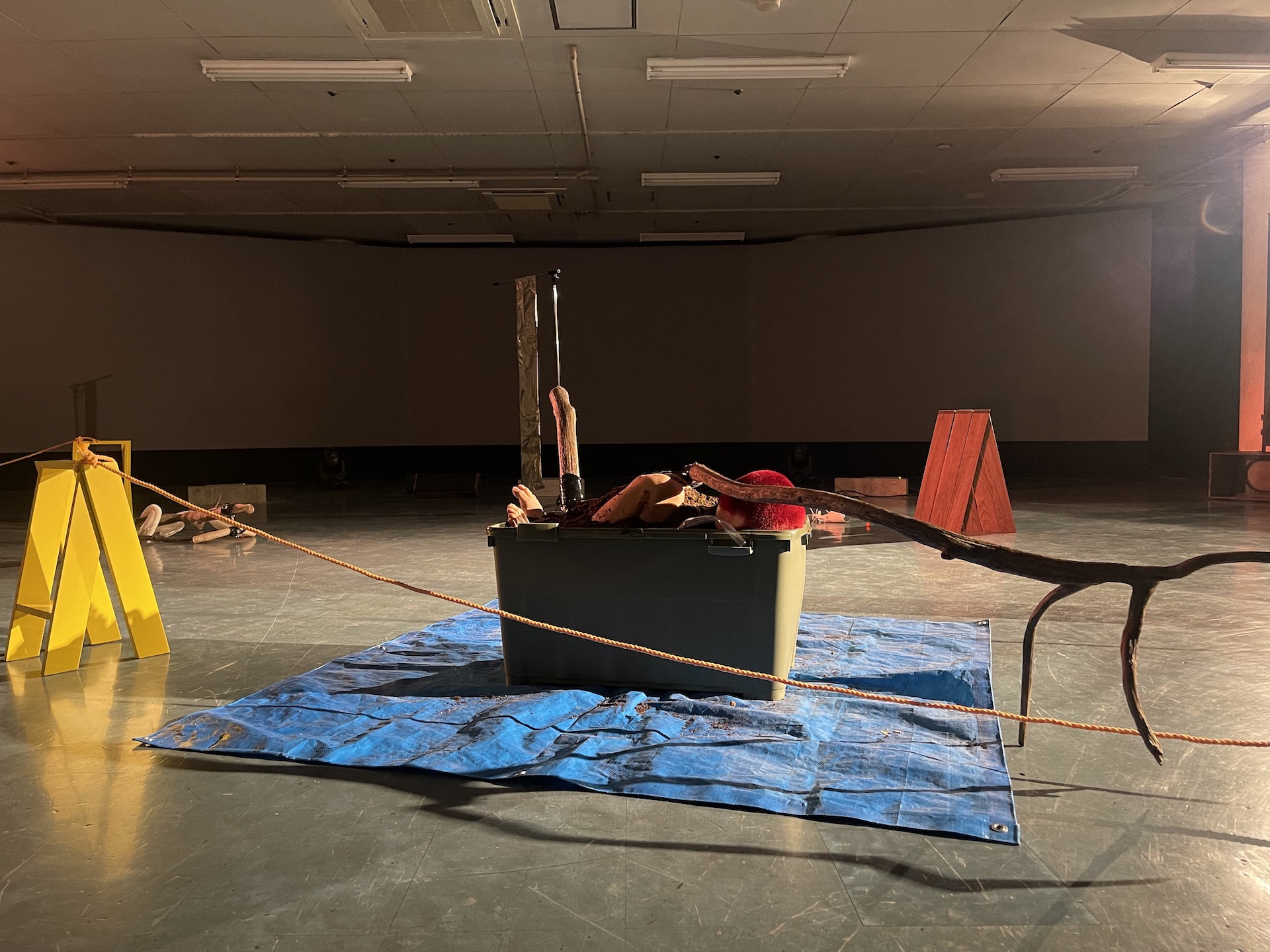 EASTEAST_TOKYO 2023, V/S/P Program: the Plan(科学技術館), 2023年2月18日
EASTEAST_TOKYO 2023, V/S/P Program: the Plan(Science Museum), 18th Feb 2023
Photography: Kurosawa, Tomoko Fujii
記録映像
Archive Footage
EASTEAST_TOKYO 2023, V/S/P Program: the Plan(科学技術館), 2023年2月18日
EASTEAST_TOKYO 2023, V/S/P Program: the Plan(Science Museum), 18th Feb 2023
Shows
ADAM Project Public Sharing, Taipei Performing Arts Center(2022) Artist-in-residence program presentation performance, Kyoto Art Center(2022)
EASTEAST_TOKYO 2023, Science Museum(2023)

Credit
ADAM Project Public Sharing, Taipei Performing Arts Center(2022)
Lololol(Xia Lin and Sheryl) and Shin Hanagata Supported by Taipei Performing Arts Center
Artist-in-residence program presentation performance, Kyoto Art Center(2022)
Fan, Vacuum Cleaner, Bamboos, Meat(Shin Hanagata), Faucet, etc. - Object Con Saitoh, Keisuke Nakaya - Gardener Supported by Kyoto Art Center
EASTEAST_TOKYO 2023, Science Museum(2023)
Rope, Orange, Vacuum Cleaner, Tree Branch, Meat(Shin Hanagata), chatGPT, etc. - Object Con Saitoh, Mew Imashuku, Anynon - Gardener Curated by JACKSON kaki Organized by EASTEAST_TOKYO 2023